How to build a happy baby
Here's another very interesting piece from Dr Malie Coyne from NUI Galway. It was posted a while back on the RTÉ website but it remains very relevant today.
How to build a happy baby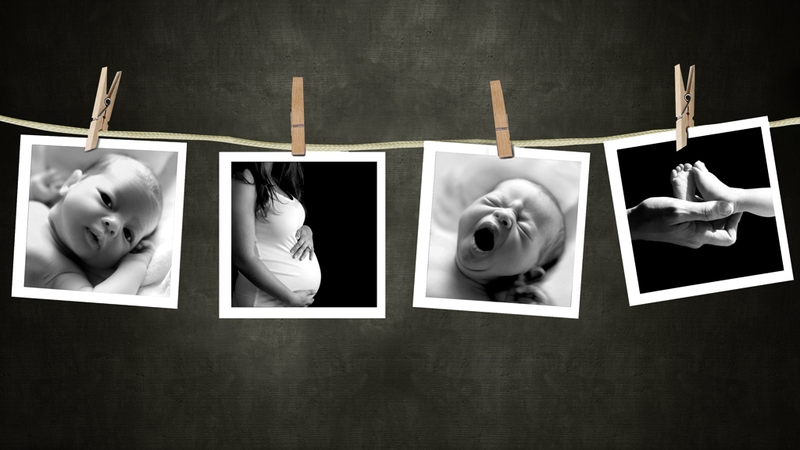 Opinion: infant mental health is an important public health issue, as research shows the quality of the early relationship builds the foundation for virtually every aspect of human development.Babies are hardwired to develop a social connection with their primary caregiver, usually their mother or father. Without this relationship, they would not survive. We learn about who we are through our relationships. It is within the sacred crucible of the most important first relationship, the parent-infant bond, that our sense of self and the world develops. "Infant mental health" refers to the child's healthy social and emotional development in the first three years of life within the context of this "attachment" relationship with the primary caregiver.

This innate need for a meaningful relationship was described in John Bowlby's Attachment Theory (1969), who believed that the primary caregiver acts as a prototype for future relationships via the internal working model, which is a framework for understanding the world, the self and others. Mary Ainsworth and colleagues further developed this theory in their observational studies of individual differences in attachment, including "secure" versus "insecure" attachment styles.

Put simply, a child-parent "secure" attachment refers to the availability of the caregiver to:

– Provide safety and security to the baby

– Attune to and respond to their needs

– Provide comfort when they are upset

– Share in joyful experiences

– Enable the child to feel special and begin to develop a positive sense of self.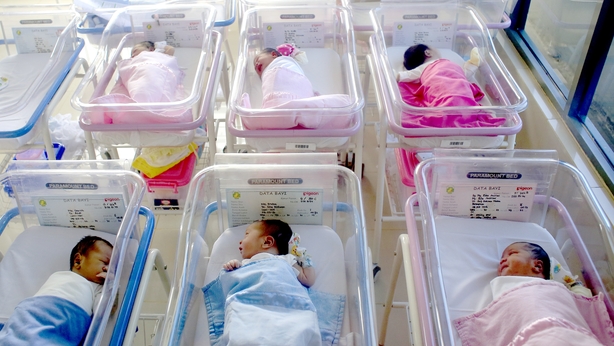 Positive infant mental health is synonymous with a child's ability to form secure relationships, to regulate their emotions, to explore their environment and to learn and develop cognitive capacities across the lifespan. Although it is a relatively new concept amongst many, it is "everyone's business" and fast becoming an important public health issue, spurred on by a growing field of research and practice. It is the quality of the early relationship which builds the foundation for virtually every aspect of human development, including emotional, physical and intellectual.
Dr J Kevin Nugent, one of the world's leading experts on early child development and director of the Brazelton Institute, referred to the revolution which has taken place in our scientific understanding of the capacity of babies and in the workings of their brains when addressing the Oireachtas Joint Committee on Health and Children in 2015. Research points to a critical window of opportunity that exists in the first three years of life, where the brain develops as much as 90 percent of its wiring, which is impacted significantly by the baby's experience of everyday interactions with their caregiver.
It is this steadfast evidence for the critical importance of the early years which has sparked my passion for the area. My personal experience of primary care psychology in Ireland seldom focusing on children under three has driven my determination to change the status quo. I am not alone in this growing interest, as there are some worthy initiatives happening in Ireland, including the introduction of the internationally recognised Infant Mental Health Competency Guidelines by the Irish Association of Infant Mental Health (I-AIMH), the establishment of the Psychological Society of Ireland's Perinatal and Infant Mental Health Special Interest Group (PIMHSIG), and the presence of localised inter-disciplinary Infant Mental Health Network Groups.
They highlight the message that nobody is looking for perfect; a baby just needs "good enough".
A true highlight of my clinical psychology career to date has been my participation in the multi-agency Early Years Sub-Group of Galway C.Y.P.S.C (Children and Young People's Services Committee), when we were given the task of creating a four-year plan for improving the health and well-being of new borns to three year olds in Galway city. Following an extensive consultation process carried out by H.S.E. Health Promotion and Galway City Partnership with parents, professionals and local community groups, we devised the Galway City Early Years Health and Wellbeing Plan 2016-2020, with a key target area being the promotion of infant mental health.
To this end, the Early Years Sub-Group will be joined by the H.S.E., Galway Healthy Cities and Galway Parent Network, to launch our "Building a Happy Baby" posters on March 7 in the Maternity Classroom at University College Hospital Galway.
Derived from Unicef and the World Health Organization (W.H.O.) Baby Friendly Initiative, our plan is to display posters in every facility parents attend in an effort to promote the child-parent attachment and to dispel common myths.
There are four posters in all, each containing simple evidence-based messages which feature multi-cultural babies and parents which we plan to translate into different languages. They are positively framed in emphasising humans' innate abilities to look after their babies and highlighting the message that nobody is looking for perfect, a baby just needs "good enough".
Here's a breakdown of each poster. Please note that babies are referred to as "he".
Poster 1: "New babies have a strong need to be close to their parents, as this helps them to feel secure and loved, like they matter in the world!"
Myth: Babies become spoilt and demanding if they are given too much attention.
Truth: When babies' needs for love and comfort are met, they will be calmer and grow up to be more confident.
Evidence: Close skin-to-skin body contact, postnatally and beyond, significantly improves the physical and mental health and wellbeing for both mother and baby. When babies feel secure, they release a hormone called oxytocin, which acts like a fertiliser for their growing brain, helping them to be happier and more confident as they grow older. Holding, smiling and talking to your baby also releases oxytocin in you which also has a soothing effect.
Poster 2: "Holding a baby when they cry helps them to grow into a confident and trusting toddler."
Myth: You should leave babies alone so that they learn to be independent.
Truth: Babies left alone think they have been abandoned so become more clingy and insecure when you are around.
Evidence: Early separation from those we depend can be very frightening for a baby and raise cortisol levels in the baby's brain, which shapes their developing nervous system and determines how stress is interpreted and responded to in the future. Babies who are held and soothed when in distress grow into more confident toddlers who are better able to deal with being away from their parents temporarily, rather than becoming clingy.
Poster 3: "Holding, smiling and talking to your baby releases a loving hormone in you and your baby. This makes you both feel calm and happier."
Myth: Babies need lots of toys to keep them busy and help them learn.
Truth: Looking at your face is the best way for babies to learn. Talking, listening and smiling helps your baby's brain to grow.
Evidence: Despite pressure to buy the latest gadget, what matters most to your baby and their sense of security is having quality time with YOU. In this "serve and return" interaction, babies naturally reach out for interaction through babbling, facial expression and gestures and adults respond with similar vocalizing and gesturing. This process is fundamental to the wiring of their brains and marks the beginning of your baby feeling understood, building a firm foundation for self-esteem.
Poster 4. "Keep your baby close to you so that you can learn how to meet their needs and read their signals for hunger or comfort".
Myth: It is important to get babies into a routine as that makes your life easier.
Truth: New babies are not capable of learning a routine. Responding to their needs makes them feel secure and cry less.
Evidence: Keep your baby close so that you can start to recognise the signals he makes to tell you he is hungry, tired or wants a cuddle. Responding to these signals will not only support brain development but make your baby feel safe and secure. A mother rocking her crying baby saying gently "you poor little thing have a hunger pain in your tummy and I'm just going to feed you now" is helping the baby to manage their emotions now and in the future.
---
The views expressed here are those of the author and do not represent or reflect the views of RTÉ