Tummy time
Here is some excellent advice on Tummy Time from the HSE website mychild.ie https://www2.hse.ie/wellbeing/child-health/tummy-time-for-babies.html
Getting your baby to lie and play on their tummy keeps them active. Tummy time helps to strengthen their head, neck and back muscles, and lets them experience feeling on the front of their body.
Your baby needs to be physically active several times each day.
Read more about how play can help your baby's learning and development
A firm and flat surface
Place your baby on a firm and flat surface for tummy time. During the day you can place your baby on their tummy with their hands out at either side to support themselves. You must stay close to your baby while they're in this position.
Always place your baby on their back if they fall asleep during tummy time, to reduce the risk of cot death.
Your baby shouldn't be inactive or in a restricted position for longer than 1 hour, except when sleeping.
Ways to do tummy time
The images and information below has been reproduced from pathways.org.
Here are some ways to put tummy time into your baby's routine.
Tummy-to-tummy
Lie down on the floor, sofa or a bed. You can lie flat or prop yourself up on pillows. Place your baby on your chest or tummy so that you're face-to-face. Always hold your baby firmly for safety.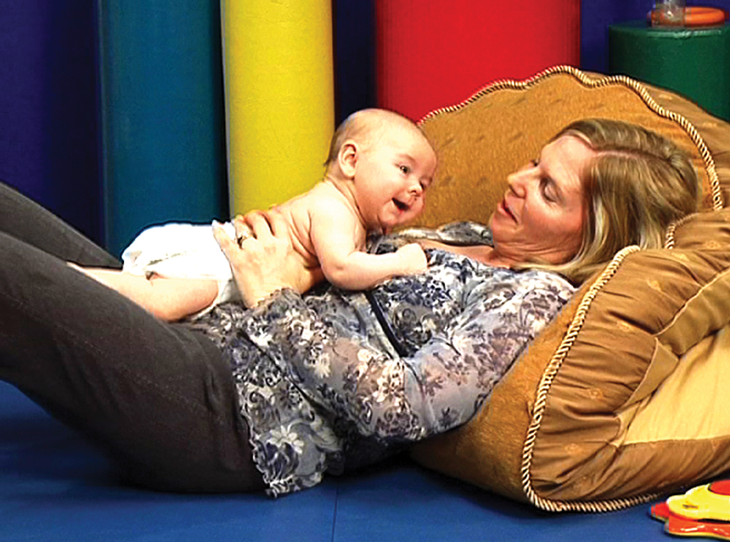 Eye-level smile
Encourage eye contact by getting down to your baby's level.
You can roll up a blanket and place it under their chest and upper arms for support.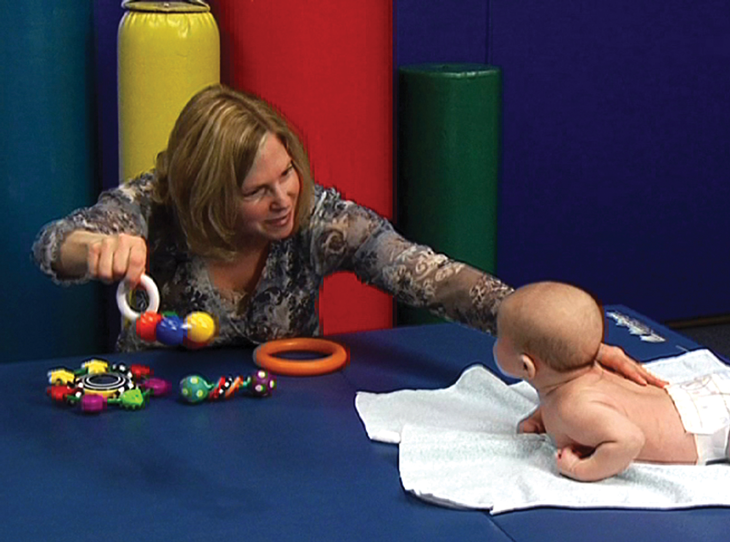 Lap soothe
Place your baby face-down across your lap when holding or winding (burping).
Place a hand on your baby's bottom to help calm them.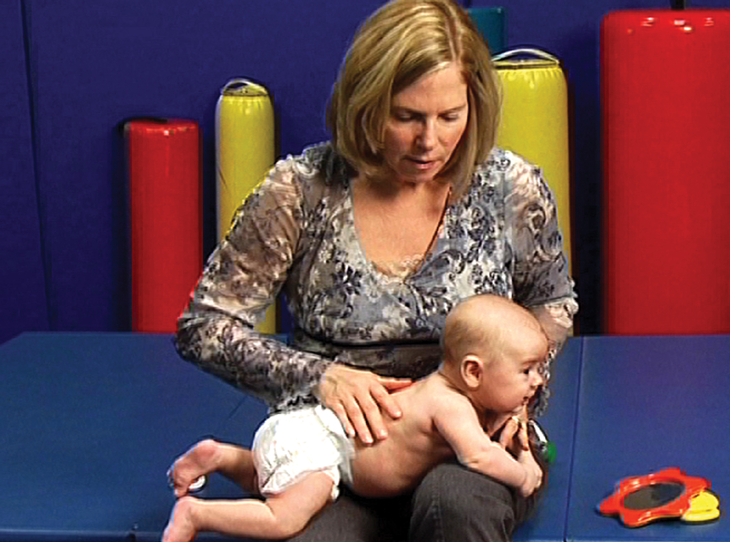 Tummy-down carry
Carry your baby 'tummy down'. To do this, slide one hand between your baby's legs and stomach. Use other hand to support baby's head and neck. Nestle your baby close to your body for comfort and support.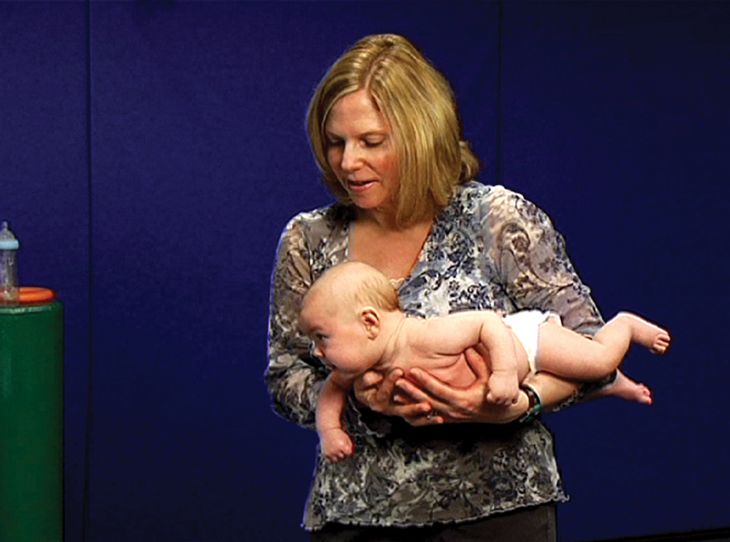 Tummy minute
Place your baby on their tummy for 1 or 2 minutes every time you change them.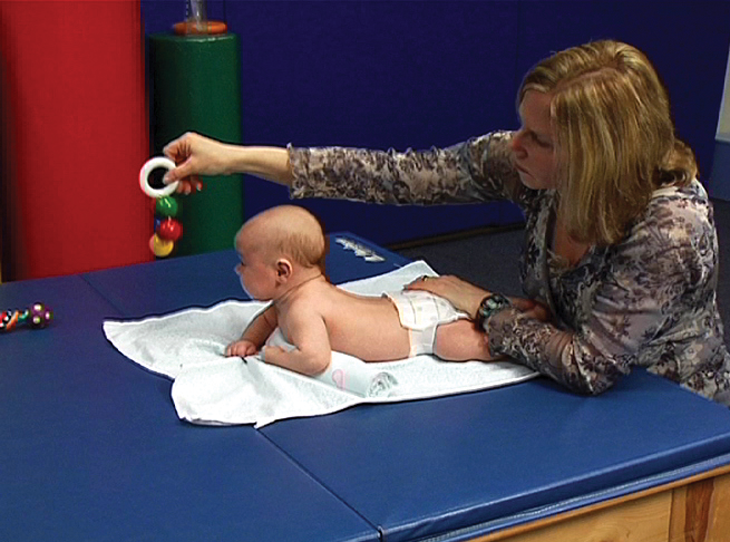 Visit pathways.org for more information on tummy time
For more advice on everything to do with your baby/toddler see https://www2.hse.ie/my-child/